smirnoff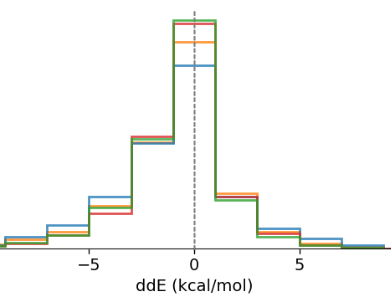 Force Field benchmark on small molecule energies and geometries.
---
At the end of our first year, the Open Force Field Consortium releases its first optimized force field: the Open Force Field 1.0 (codename "Parsley") small molecule force field
---
Major OFF Toolkit milestone, adding support for implicit solvation.
---
Release of major new toolkit version, with open-source cheminformatics support.
---
MolSSI fellow Caitlin Bannan gives a BioExcel webinar this Oct. 10 on her work with the Initiative
---